In a career spanning 30 years, Danielle's versatility has allowed her to work across a huge range of material from 70's Disco to Classical, from comedy to straight Theatre.
Recently, Danielle reprised the role of Caroline in Belvoir's Sydney Opera House production of 'Fangirls' of which she has been nominated for a 2022 Green Room Award in the Best Supporting Artist category.
Her previous credits include the Gordon Frost production of 'Dream Lover' as Polly/Cover, the Hayes Theatre Company's production of 'Dogfight' as Mama, and a national tour of 'They're Playing Our Song' as Sonia Walsk opposite her husband Scott Irwin. Just prior to that she travelled to Beijing to create and perform in the bilingual 'Cho Cho' with the National Theatre of China.
Highlights from the last decade include 'Priscilla, Queen of the Desert' as 'Marion', Mila Kuntz in 'Fat Swan', Julie Jordan in 'Carousel' opposite David Campbell, Nikki Burns in 'Oh! What a Night!' opposite Martin Crewes, and Maria Elena Holly in 'Buddy!'.
Danielle's other professional credits include The Boy from Oz, The Full Monty, Sweet Charity, Beauty & the Beast, The Sign of The Seahorse, The Voyage of Mary Bryant, The Music of Andrew Lloyd Webber, Hello Dolly, Me and My Girl, How to Succeed in Business Without Really Trying, and Chair in the Landscape.
Danielle has performed in countless concerts and corporate events including the Mo Awarding winning show 'Damn Good Divas'.
With a career that has seen him perform in North America, Europe, Asia and Australia, Daniel Belle has amazed audiences in their thousands throughout the world and is now considered one of the finest voices in the Australian Music Theatre industry.
Born and raised in Sydney, Daniel holds a Bachelor of Music (Performance), having studied at The Sydney Conservatorium of Music and the Australian Institute of Music. After completing his training, Daniel was asked to join the internationally acclaimed vocal group, The Ten Tenors. On the Ten Tenors Double Platinum tour, Daniel performed throughout Australia, Europe and The United States and received critical acclaim. He is featured on The Ten Tenors Christmas album 'Our Christmas Wish' as well as the follow up albums 'On Broadway', 'Wish You Were Here' and most recently 'Love Is in The Air'.
Daniel commands an enviable list of music theatre credits. In 2009 he joined the cast of 'Jerry Springer the Opera' at the Sydney Opera House before his departure for the European tour of the Ten Tenors. Upon his return, Daniel was cast as Combeferre and understudied the role of Jean Valjean in the Australian production of 'Les Misérables' and then toured Asia with the show performing in Manila, Singapore and Dubai. After returning, Daniel played the role of Terry in the Australian premiere production of 'Sideshow' at Hayes Theatre Co and later that year joined the cast of 'My Fair Lady' at the Capitol Theatre in Sydney, covering the role of Freddy. 2018-19 saw Daniel return to The Ten Tenors, touring Australia, America and New Zealand, as well as filming a concert special in the Netherlands. Later in 2019 he played the role of Jean Valjean for a six-week season of 'Les Misérables' in Christchurch and in 2020 recreated the role for Packemin Productions and received rave reviews. 
Daniel has performed at the Sydney Olympic Games, at the arrival ceremony for Pope Benedict XVI, the Rugby Union Bledisloe Cup and International Cricket finals. He has performed as a soloist at the Sydney Cricket Ground, the Sydney Opera House, ACER Arena and the Sydney Olympic Stadium. He has sung at both the Carols in the Domain in Sydney and Carols by Candlelight in Melbourne. In 2020 Daniel was invited to perform Nessun Dorma on the steps of the Sydney Opera House for the Australia Day celebrations televised live on ABC.   
Daniel was a finalist in the Joan Sutherland Opera Scholarship and the Inaugural Rob Guest Endowment at Her Majesty's Theatre in Melbourne. 
Daniel is currently playing the role of Lord Pinkleton in Opera Australia's production of Cinderella. 
Melbourne-born and raised, her love for theatre and performing started when she joined her family dance school at age 2.
Currently, Bianca can be seen in Rogers + Hammerstein's Cinderella (Opera Australia/Crossroads) in the role of Charlotte.
Previously, she has been seen in the role of Pam in the 2020/2021 Australian Tour of 50 Shades! The Musical Parody (David Venn Enterprises) and in the critically acclaimed Music of the Night- The Songs of Andrew Lloyd Webber (Spears Entertainment). Bianca has also appeared as Camila in the Australian Premiere cast of In the Heights (StageArt); featured as the Female Cover in Falsettos (StageArt); as Ethel in the Australian Premiere cast of Memphis the Musical (StageArt); has toured to Singapore for the Singapore Children's festival and has performed to sell out audiences in multiple Fringe shows.
Bianca has also appeared in the featured role of Heather throughout Season 3 of How To Stay Married on Channel 10, appeared as Jackie in the ABC TV limited series Fires, and has also been featured in TVC's for Coles Car Insurance and Leftfield Wines. Bianca is a proud member of Equity would like to thank her partner and family for their ongoing love and support. Bianca would also like to pay her respects to the traditional owners of the lands on which we work and perform.
Chris Burgess (he/they) is a Naarm based cabaret artiste, professional music theatre performer and a practicing yoga teacher. A graduate from Showfit and VCA Music Theatre with a bachelor's degree plus Honours, Chris recently performed with Meow Meow and the MSO at Hamer Hall in 'Meow Meow's Pandemonium', starred in his highly successful self-devised cabaret 'LENNOX: Legend In My Livingroom' which toured Chapel Off Chapel in 2021/22 and the Palais-Hepburn 2022 and regularly performs as a member of Finucane and Smith's 'Dance Hall'. Alongside his performance career, Chris is currently exploring the intersection of therapeutic arts practice and performance by facilitating guided acting classes. Chris is proudly represented by Ian White Management.
Dani graduated from NIDA in 2021 with a Diploma of Musical Theatre. She started her musical theatre journey as a tree in the Wizard Of Oz and since then has gone on to perform in many more community theatre shows. In high school, Dani was a vocalist in her school's Stageband, where she represented them at many events, both in Australia and overseas. Upon completing her High School Certificate, in 2020 Dani was selected and a part of ONSTAGE – A showcase of outstanding performances from the Higher School Certificate Drama Examination. In her spare time, Dani is also a part of the vintage girl group 'The Roslyns', who perform old-school Pop Jazz/Motown tunes to audiences all over Sydney.
Over his twenty-year-plus career Scott has established himself as one of Australia's leading men, collecting an impressive list of credits: including Corny Collins in Hairspray (Helpmann Award nomination), Gaston in Beauty and the Beast (Mo Award nomination), Sam Carmichael in Mamma Mia (2019), Enjolras in the 10th anniversary tour of Les Misérables, King Arthur in Camelot, Billy Bigelow in Carousel, Lieutenant Pinkerton in Cho Cho and Fred/Petruchio in Kiss Me Kate.
More recently Scott has finished a revival season of Mamma Mia for Neil Gooding Productions earlier in 2022. Other theatre credits include: Grease, The New Rocky Horror Show, APPLAUSE, The Full Monty, Company, High School Musical, Annie Get Your Gun, The Sign of the Seahorse, Secret Bridesmaids' Business, Every Single Saturday, High Society and Truth Beauty & a Picture of You, Opera Australia's West Side Story on Sydney Harbour for Handa Opera. He appeared in the world premiere of the one-man show, A Sign of the Times and toured the country with They're Playing Our Song in the role of Vernon Gersch, he also played Mack Sennett in Mack and Mabel at The Hayes Theatre, and has been involved in the movement to remount the Australian classic, Lola Montez.
Scott has appeared on The Midday Show, Good Morning Australia, The Today Show, Sunrise, Mornings with Kerrie-Anne, IMT, Hey Hey It's Saturday and many more. He has also appeared in the TV dramas Blue Heelers, Police Rescue and Home and Away.
Film credits include:  My Pet Monster, Passion and Razzle Dazzle!
Scott has performed in countless concerts and corporate events both as a soloist and a member of the singing group The Leading Men.
Michaela holds a Bachelor of Music with Honours in vocal performance from the Royal College of Music, London. Michaela most recently performed in the ensemble of the Phantom of the Opera on Sydney Harbour with Opera Australia, and in 2020, as a swing in Cameron Mackintosh's UK and Ireland tour production of The Phantom of the Opera.
In Sydney, she performed in Andrew Lloyd Webber's Aspects of Love at the Hayes Theatre, understudying the role of Giulietta. Other roles include Calisto in Offenbach's Daphnis and Chloe with Pacific Opera, Lucille in Rossini's The Silken Ladder, Orlenda in Charody Productions' circus opera The Carnival, and Rose Pickles in the creative development of Cloudstreet: the opera. She was a member of the 7 Sopranos for seven years, and sang on their debut, self-titled album with ABC Classics.
Michaela is otherwise in demand as a freelance soloist for concerts and corporate performances, also singing with; The Jingle Belles Singers, Australian Global Entertainment, and Singers for Hire Oz.
Rubin is an experienced actor, singer and dancer who was most recently seen as Peter Pan in the Australian tour of Shrek the Musical (GFO). Other theatre credits include Diesel in West Side Story (Handa Opera/Opera Australia), Drew Boley in Rock of Ages (MAT QLD), The Wizard of Oz (GFO), Thoroughly Modern Millie, Hello Dolly!, Dusty and Showboat (The Production Company), the world premiere of Georgy Girl – the Seekers Musical (Farrelly Productions), Chitty Chitty Bang Bang! (TML Enterprises), Michael Ralph's Hollywood Honky-Tonk (Giving Productions) and more recently the workshop of the new Australian work WAGs. Rubin was the recipient of the 'Playbill Future Prospect Award' from the Rob Guest Endowment in 2015. Rubin is currently touring in Opera Australia's production of Rodger and Hammerstein's Cinderella. 
Matilda graduated WAAPA in 2015 with a Bachelor of Music Theatre, and has since performed in New York as the recipient of the Bound for Broadway ASCAP/TDP scholarship as well as touring Australia, Shanghai and Singapore with WB Productions/ Mark Bradley International. In 2020, Matilda was cast in Gordon Frost/ Opera Australia's The Secret Garden as Alice and Lily/ Rose cover, and featured as Fantine in Les Miserables (dir. Luke Joslin). She was a semi-finalist in the 2017 Rob Guest Endowment and has played Gussie Carnegie in Merrily We Roll Along (Little Triangle), Kate Mullins in Titanic: the Musical (StageArt), and Patty Simcox in  The Original Grease (Squabbalogic). Matilda can currently be seen performing as the step-sister Gabrielle in Crossroads Live/Opera Australia's Cinderella (dir. Luke Joslin).
In her downtime, Matilda has enjoyed workshopping and performing in new Australian musicals including Between Worlds (dir. Jason Langley), Matthew Lee Robinson's Atlantis as Lyra, Dot and the Kangaroo (dir. Warwick Doddrell), and Between the Lines (Tim Cuniffe & Brendan Hanson). She has also toured Australia as lead singer with the James Morrison trio, and featured in TV commercials for Virgin, LG, NSW Government, Eggs Australia and modelled for many Australian fashion labels.
During her time at WAAPA, Matilda's roles included Margaret White in Carrie: The Musical, Vivienne Kensington in Legally Blonde: The Musical, and Yonah in Children of Eden. She was also awarded the inaugural John Cowdell Music Theatre Award for her performance in West Side Story. Previously to WAAPA, Matilda cruised with MSC as lead production singer (Bor Productions) . Raised as a musician from a young age, she gained her LTCL on clarinet and was awarded the title of National Junior Clarinet Champion. Matilda would like to thank her family, friends and the team at Helen Pandos Management for their continual love and support.
Australian opera singer Daniel Szesiong Todd began his career in Australia as a member of Victoria Opera's Developing Artist Program, before taking up a position with the Hamburg State Opera in Germany, where he has sung over 30 roles.
Daniel holds a Masters of Music (Opera Performance), as well as Bachelor degrees in both Music (Honours) and Law from the University of Melbourne. Daniel has sung extensively in China including the International iSing Opera Festival, the Suzhou's Grand Theatre, the Jinji Lake Concert Hall, Shanghai's Symphony Hall , Beijing's National Centre for the Performing Arts and the Suzhou Symphony Orchestra's chamber music series. He was a semi-finalist in the 2018 Shanghai International Chinese Art Song competition.
Most recently he has performed in a China tour of The Marriage of Figaro (Australian International Opera Company), Three Tales (Victorian Opera) and Nero Coronation of Poppea (Yarra Valley Opera Festival). In 2020 Daniel performed for Victorian Opera 2 nd Jew (Salome), Victoria (Die Tote Stadt), 3 tenor roles (Three Tales) and in 2021 Daniel spent 3 months touring Australia singing the role of Remendado (Carmen) for Opera Australia. This year he is touring Australia with Opera Australia's production of Cinderella understudying the roles of Lord Pinkleton and Sebastian.
Winner of the 2019 Herald Sun Aria Competiton, Georgia Wilkinson is making her mark on the operatic stage as one of Australia's most versatile young sopranos.
Georgia completed a Bachelor of Music specialising in classical voice. Whilst studying at Melbourne University she became the youngest Opera Scholar of the Year in the history of the program and the Robert Salzer Voice Awardee. After graduating Georgia made her professional debut as Sophie in Left Bauer's production of MasterClass. Following this success she was invited to take part in an intensive opera summer program in Italy, before debuting as Pamina Die Zauberflöte (The Magic Flute) in Weimar, Germany.
Georgia's recent career highlights include Sydney's Carols in the Domain, starring in Victorian Opera's production of Alice Through the Looking Glass,  Gertrude Opera's 2019 Young Artist Program,  Bravo Cruise of the Performing Arts, performing at the Sydney Town Hall, Jekyll and Hyde and the title role in Victorian Opera's Sleeping Beauty. Georgia has just completed performing in Phantom of the Opera for Opera Australia in their outdoor Sydney Harbour production, where she understudied the role of Christine Daaé. Following this she played the role of Dorothy in Il Mago di Oz (The Wizard of Oz) for Victorian Opera.
Beau is twenty and a Melbourne, Naarm based performer. He is currently completing his studies in Musical Theatre at Showfit and is thrilled to be joining the cast of Do You Hear The People Sing.
Beau's professional career began at a young age playing Gustave in Love Never Dies (Really Useful Company). Further Theatre Credits include; Michael Banks in Mary Poppins (Disney), Louis in The King And I (Opera Australia), Jeremy in Chitty Chitty Bang Bang (TLC Enterprises) and Amazing Grace (Manilla Street Productions). Other credits include; Carols By Candlelight (soloist), Hamish and Andy's – True Story (Glen). Beau is represented by IWM.
Kohan van Sambeeck is a Melbourne-based musician and composer. He graduated with First Class Honours in Classical Music from WAAPA in 2016, majoring in piano. He has worked extensively both in Australia and internationally in every major musical genre. Kohan has served as a Music Director on productions of Cinderella (Opera Australia) Ragtime (The Production Company), Disney's Aladdin (Disney Theatrical), and The Wizard of Oz (Gordon Frost Organisation). He has also played in the orchestra of productions of The Wedding Singer (David Venn Enterprises), Chess (Storeyboard Entertainment), Shrek the Musical (Gordon Frost Organisation), Les Misérables (Cameron Mackintosh & Michael Cassel Group), Wicked (Gordon Frost Organisation), Disney's The Lion King (Disney Theatrical), The Sound of Music (Gordon Frost Organisation), and Chitty Chitty Bang Bang (TML Enterprises). A career highlight for Kohan was performing as Hugh Jackman's pianist at the launch of the Jackman Furness Foundation for the Performing Arts.
Michele is a highly respected violinist and all-rounder in the Sydney music scene. With a Masters degree in Performance (Sydney Conservatorium) a Masters in Arts Administration (UTS), and a Certificate IV in Audio Engineering (SAE), she synthesises a broad range of expertise in all three areas.
Michele was a founding member of the Malaysian Philharmonic Orchestra '98-'01, and since returning to Sydney in 2002, has worked continuously in Sydney's music scene with credits ranging from orchestral playing with the Opera Australia Orchestra, the Sydney Symphony, Sydney Philharmonia, and Bach Akademie Australia, to performing in contemporary ensembles for artists such as Katie Noonan, Ella Hooper, Vince Jones, Megan Washington, Martha Marlow and Delta Goodrem. She also performs weekly as a session musician for film and television scores whilst proudly maintaining her growing studio of students.
Adrian Bendt is a graduate of the Sydney Conservatorium of Music receiving an A.S.C.M and Bachelor of Music degree, later undertaking post graduate study in London.
As a highly regarded violinist and conductor Adrian has performed as Concertmaster for the Sydney Opera House Orchestra, the Sydney Philharmonia Orchestra and been a regular performer with the Australian Opera and Ballet Orchestra and has played with the Tasmanian Symphony Orchestra. Adrian has also been involved with many film and television recordings.
Music theatre credits include Crazy for you, My Fair Lady, Showboat, Cabaret, The Lion King and Miss Saigon in Sydney and Associate Musical director for the Asian tour in 2000-2002.
Adrian was Musical Director for The Phantom of the Opera world tour in 2004-2005 and Associate Musical Director for Miss Saigon 2007-2008. He was Violinist for Wicked and an assistant conductor 2009-2010 and Concertmaster for the world premiere of Dr Zhivago.
Adrian was Associate Music Supervisor for Miss Saigon Korea in and Concertmaster for the Sydney season of Love Never Dies. Associate Musical Director for The Phantom of the Opera world tour in 2012-2013 returning to Australia to join The Lion King. He was Conductor for Pacific Opera in 2014. Adrian played Violin for Fiddler on the Roof in 2016. And in 2017 the Sydney Season of Ladies in Black and played for Opera Australia's production of Westside Story on Sydney Harbour in 2018 and will returned to the harbour in April 2022 for The Phantom of the Opera.
Lisa received a Bachelor of Music with Distinction from the Sydney Conservatorium of Music and L.Mus.A diploma. She works regularly as a casual member of the Opera Australia Orchestra and on music theatre productions most recently in Sydney on The Lion King, Wicked and Mary Poppins amongst many others. Lisa also works in the studio as a doubler on flute, piccolo & alto flute playing on movie soundtracks such as Moulin Rouge, the remake of South Pacific, Anacondas and Hotel Transylvania. She has worked on albums for the band Silverchair and has recorded many jingles for both Australian television and radio. In addition, she has worked with international artists such as Michael Crawford and Il Divo. She also enjoys working on her chamber music projects with Eclectix Flute Quartet.
Beth began her studies on the violin at the ripe age of five with her mother Louise "Mother-goose" Ray. At age 13 Beth changed to viola and has since studied under Lilli Maijala, Fiona Sargeant and Caroline Henbest.
Beth the country bumpkin moved to the big smoke and studied at the Australian National Academy of Music from 2016-2018. In 2018, she was an emerging artist with Australian Chamber Orchestra, and has since worked for ACO as a core educator in the ACO Foundations program in Western Sydney, as well as in other projects as a Violist, including award winning children's show Wilfrid Gordon McDonald Partridge in 2021. 
Beth performs with Melbourne Symphony Orchestra, Sydney Symphony Orchestra, Melbourne Chamber Orchestra and the OAO (Opera Australia Orchestra). In 2021 Beth became a core member of Nomad String Quartet (formerly known as Ben Adler String Quartet). She has also performed with the Australian World Orchestra, Mahler Chamber Orchestra and the Tasmanian Symphony Orchestra. 
When Beth isn't fiddling a wooden box she can be found in the backyard dabbling with gardening or conversing with new or old old compadres.
Charlotte Fetherston grew up in Auckland, New Zealand. She received a Bachelor of Music with First Class Honours from the New Zealand School of Music in 2009 and then completed a Doctor of Musical Arts at the Sydney Conservatorium. In 2015 Charlotte was selected as a Fellow with the Sydney Symphony Orchestra, and she now plays regularly with the Opera Australia Orchestra, has performed in musicals such as Alanis Morrisette's Jagged Little Pill, and records with the ClickTrack Orchestra. Charlotte recently completed a Bachelor of Fine Arts at the National Art School, and specialises in printmaking processes, particularly copper plate etching.
Richard graduated from the Sydney Conservatorium of Music with High Distinction in Percussion. A multi-faceted percussionist and timpanist who sustains balance between the symphonic, opera, ballet, contemporary, 'Broadway', commercial, and recording arenas.
Professional Music Theatre Credits include – An American in Paris Australian Tour (Australian Ballet/GWB Entertainment), Shrek (Gordon Frost), West Side Story – Sydney Harbour & Australian Tour (Opera Australia), Evita (Opera Australia, Tina Arena), The Wizard of Oz (Gordon Frost), The King & I (Opera Australia), The Phantom of the Opera (RUC Percussion Supervisor Aust/Asian tour), Love Never Dies (RUC), Miss Saigon (Percussion supervisor Aust/Asian tour – Cam Mac), Oliver! (Aust/Asian tour – Cam Mac), Mary Poppins (Disney), Dr Zhivago (GFO), Dirty Rotten Scoundrels, The Addams Family, Legally Blonde (GFO), The Lion King (Sydney & Perth seasons Disney), Wicked (Aust, NZ tour – GFO), A Grand Night for Singing, Titanic, Zorba the Musical, The Music of Andrew LLoyd Webber – Anthony Warlow & Sarah Brightman (RUC -Aust/Asian Tour), The Light in the Piazza, Into the Woods, The Helpmann Awards.
Orchestral Credits include – Orchestra Victoria – Acting Principal Percussion 2016 – 2018, WASO – Associate Principal Percussion/Timpani 2015/2016, Australian Opera & Ballet Orchestra/Opera Australia Orchestra (Contract Associate Principal Timpanist & percussionist/Guest Principal Perc), Australian World Orchestra, Australian Chamber Orchestra, Sydney Symphony – Guest Principal Timpanist & Percussionist, Tasmanian Symphony, Australian Brandenburg Orchestra, Orchestra Ensemble Kanazawa (Japan), Pinchgut Opera, The Australia Ensemble, Sydney Philharmonia, Sydney Opera House Orchestra, The Hunter Orchestra, Paris Opera Ballet, Kirov Ballet.
Recording and performance credits include – Hugh Jackman Australian Tour – The Man, The Music, The Show, Wynton Marsalis, Kristin Chenoweth, The Whitlams, Sir George Martin, Al Jareau, Harry Connick Jr, Russell Crowe, Barry Humphries, Michael Bolton, Russell Watson, Opening & Closing Ceremonies Sydney 2000 Olympics, Doha 2006 Asian Games – Ceremonies, Synergy Percussion, The Song Company, Sprung Percussion, Sydney Spring International Festival of New Music, Roger Woodward, Christian Lindberg, Big Bang Theory, Coda, AustraLYSIS, Foxtel Showtime, Ch 9 Wide World of Sports, Pete Tong, Ministry of Sound, Zelda, World of Warcraft:Shadowlands 2020, World of Warcraft 9.
Film Credits include – World of Warcraft, Mortal Kombat 2021, Australia, December Boys, Changi Mini Series, South Pacific, Resident Evil 6, The Bank, George of the Jungle 2, On the Beach, Dirty Deeds, Moulin Rouge, Legend of the Guardians, Happy Feet 1 & 2, I Frankenstein. Tomorrow When the War Began.
Simon is currently Musical Director for Rodgers and Hammerstein's CINDERELLA. Previously, he was Musical Director for the China Tour of EVITA, having completed the Australian Tour as Associate Musical Director. In London, he was Musical Director for the new production of Andrew Lloyd Webber's THE WOMAN IN WHITE ('Offie' Award nomination) and JUST ANOTHER LOVE STORY showcasing the music and lyrics of Stephen Sondheim. He was also Musical Director for the UK Premieres of TENDERLY and THE SPITFIRE GRILL, Tim Rice's revamped production of BLONDEL, Assistant Musical Director for the UK/European Tour of CATS and Musical Supervisor/Arranger for the West End production of JUDY! In Australia, Simon was Associate Musical Director for A FUNNY THING HAPPENED ON THE WAY TO THE FORUM, LOVE NEVER DIES and the World Tour of THE PHANTOM OF THE OPERA. He also received a Green Room Award nomination as Musical Director for STARTING HERE, STARTING NOW. Other Musical Direction credits include THE LAST FIVE YEARS, INTO THE WOODS, RENT, HAIR and THE MARRIAGE OF FIGARO. Simon has also performed for LES MISERABLES, MISS SAIGON and WICKED.
Clare is a graduate of the Canberra School of Music, receiving a Bachelor of Music degree with first class honours, and the Sydney Conservatorium of Music, where she completed a Master of Music (performance) degree. Whilst in Canberra, Clare was the inaugural winner of the Ruth Pfanner Scholarship for Cello, and was then awarded a University of Sydney Postgraduate Award to support her postgraduate study. As a professional cellist she has worked as a freelance performer with the Opera Australia Orchestra, Canberra Symphony Orchestra, Sydney Symphony Orchestra and the Sydney Philharmonia Orchestra, as well as playing as a session musician for the recordings of many film and television soundtracks. However, having had a lifelong love for music theatre, this has been the significant focus of Clare's professional career, and she has been thrilled to hold the cello chairs for the Sydney seasons of Hamilton, Moulin Rouge!, Muriel's Wedding the Musical, Matilda, The Lion King, Aladdin, and Kinky Boots, and to have played for the Opera on the Harbour seasons of Phantom of the Opera, and West Side Story.    
Justin is an experienced trombonist based in Sydney who has had the pleasure of sharing the stage with such artists as Michael Bublé, Maria Schneider, Sufjan Stevens, Jerry Lewis, Patti Austin, Michael Crawford, Olivia Newton-John and Debbie Reynolds. He has also worked on many professional musical theatre productions both locally and overseas including Wicked, The Book of Mormon, The Producers, Les Misérables and Miss Saigon to name a few.
In addition to performing, he has a career in composition and orchestration with experience writing full symphonic scores and composing music for film and television.
Stewart Kirwan has performed with Liza Minnelli, Kris Kristofferson, Elvis Costello, Harry Connick Jr, Michael Bublé, Jessie J, and Robbie Williams. He has also worked with many Australian performers including John Farnham, Tina Arena, Jessica Mauboy and Guy Sebastian.
Stewart has spent time on the road with Silverchair, Midnight Oil, Leo Sayer, Marcia Hines, Suzi Quatro, Jimmy Barnes, and Russell Crowe. In 2019 he completed a 28-month world tour with Cantopop superstar Jacky Cheung. His television experience includes "Australian Idol", "The Midday Show", Italy's "San Remo Music Festival", "The Tonight Show" in the USA, and major Chinese productions "The Mask" and "I Am a Singer.
He has also played in the orchestra for theatre productions such as "West Side Story", "Singing in The Rain", "Fame", "Priscilla Queen of the Desert", "Saturday Night Fever", "Burn the Floor", and "The Boy from Oz".
At 30 years of age, Dan Maher has built a diverse and rewarding career in the music industry as a guitarist, studio & touring musician, musical director and music producer. He has worked closely with artists such as Rita Ora, Little Mix, Adam Lambert, Joe Jonas, Ronan Keating, Tina Arena, Boy George, Kelly Rowland, Sutton Foster, Delta Goodrem, Guy Sebastian, Samantha Jade to name a few. TV credits include houseband for The Voice, Dancing With The Stars, & Name That Tune (FOX USA), as well as guitar production for The Masked Singer & Australia's Got Talent. He has performed on/at the Ellen DeGeneres Show, MTV World Stage, Fire Fight, ARIA Music Awards & Australian Of The Year Awards, among others. Dan has played on over 60 theatrical productions across Australia including The Bodyguard, Jersey Boys, Cats, Dreamlover, Ladies in Black & the Defying Gravity concert series alongside prolific film/theatre composer Stephen Schwartz. Dan has toured extensively throughout Australia, Asia and New Zealand with acts such as Pentatonix, Samantha Jade, Reece Mastin, 112, Rick Price, Beatique & MMG. Most notable studio credits include Starley's One of One album (16th highest streamed album of 2020 at 861 million plays), David Campbell's ARIA charting album Baby Its Christmas, and all online releases for The Voice Au Season 7. Dan officially and proudly endorses: Music Man guitars, Cole Clark guitars, Elixir Strings, Kemper Amps, JH Audio, & Jim Dunlop USA.
Andrew began playing drums at age 10, studied jazz at the Conservatorium of Sydney, has performed in a variety of groups including big bands, jazz combos, choirs, musicals and covers bands. He has backed many different artists including Lillias White (USA), Stephen Bishop (USA), Colin Buchanan, Sylvie Paladino, John Paul Young and Paulini. He has played in musicals such as Charlie and the Chocolate Factory, The Lion King, Mary Poppins and the Adams family. He has recorded for over 70 albums. Andrew has toured overseas with various groups as well as presented workshops at many conferences and schools. Andrew is music director at his local church.
Born in Perth, Christopher Milbourn is a pianist and composer based in Sydney. Since graduating from WAAPA with a BMus (Hons) in 2016, he has worked primarily as a répétiteur, accompanist and musical director in Musical Theatre and Opera. Most recently, Christopher performed in the orchestra for Opera Australia's 'The Phantom of The Opera' on Sydney Harbour.
Eve completed her studies at the Sydney Conservatorium of Music and the Australian National Academy of Music. She was a dual recipient of the Sydney Symphony Orchestra Fellowship in both 2018 and 2019, where she also received the Dianna Kenny Scholarship. She performs regularly with the Sydney Symphony and Opera Australia Orchestras, as well as numerous other groups across Sydney and Australia. She has toured Europe, China and Vietnam with various ensembles, and has participated in a variety of summer courses overseas.
Oliver has performed extensively as an orchestral, chamber, and solo musician in Australia, New Zealand, and the United Kingdom. He has performed as Principal Double Bass with Opera Australia, Auckland Philharmonia Orchestra, Royal Northern Sinfonia, Manchester Camerata, Royal Liverpool Philharmonic Orchestra, and BBC Concert Orchestra. He has performed as Co-Principal with BBC Symphony Orchestra and Opera North, and toured Europe extensively with the Philharmonia and Halle orchestras.  He was invited to perform as a soloist in the 2017 Conwy Classical Music Festival in Wales.
In Sydney, Oliver has performed regularly with Opera Australia, Sydney Symphony Orchestra, and on various film and video game soundtrack recordings at Fox Studios. On both electric bass and double bass, he has performed on Sydney seasons of West Side Story, Phantom of the Opera, Spring Awakening, Wizard of Oz, and Love Never Dies.
Simon Sweeney holds Bachelors and Masters degrees from the Sydney Conservatorium of Music where he is been a member of the Tertiary Jazz Faculty since 2011. Simon also holds a Diploma of Law from the Legal Profession Admissions Board.

He has extensive performing and recording credits as a trumpeter. Simon has appeared as a guest 1st trumpeter with the Sydney Symphony Orchestra, the Australian Opera and Ballet Orchestra, the Adelaide Symphony Orchestra and the Tasmanian Symphony Orchestra.

Highlights include playing 1st trumpet with the SSO behind George Benson and also on a live broadcast with Tim Minchin, recording a live DVD with Opera Australia's 2012 production of South Pacific (1st Trumpet), recording on albums by Powderfinger (Golden Rule) and Billy Thorpe and appearing live with Silverchair and Sarah Blasko. Simon has also played lead trumpet with Michael Buble on a promotional tour.
He has also toured and recorded with acclaimed jazz artist Mike Nock and released his own critically acclaimed album on the Jazzgroove label 'Emerald City Blues'. He also played 1st trumpet for the recent Netflix series "Beat Bugs" re-recording the music of the Beatles featuring singers such as Eddie Vedder as well as playing 1st trumpet on the animated series "Motown Magic" and "Maya and the 3". Simon is the co-lead trumpeter of the Australian National Jazz Orchestra whose debut album "Child's Play" was recently released on the '54 Records' label.

In professional musical theatre Simon has performed as a full time musician on 46  shows since 1995 including West Side Story, Miss Saigon, Crazy For You, Chicago, Annie, Cabaret, The Boy From Oz, Oliver, Republic of Myopia, Billy Elliot, Love Never Dies, Wicked, Doctor Zhivago, Legally Blonde, A Chorus Line, Mary Poppins, My Fair Lady, End of The Rainbow, Dusty, Priscilla Queen of the Desert, Jerry Springer the Opera, Hot Shoe Shuffle, Strictly Ballroom, Les Miserables, Matilda, Georgy Girl, Aladdin, Kinky Boots, Frozen, 9 to 5 and he is currently playing Trumpet for the Sydney season of Moulin Rouge.

Simon has been recorded for hundreds of advertisements and also as a soloist on films such as Happy Feet, The Bank, The Extra, The Great Gatsby, and Elvis as well as TV shows such as the Peter Allen biopic "Not the Boy Next Door".

Simon has worked as a performer, contractor of musicians, recording artist, arranger, conductor, educator and producer in Sydney during the past 27 years.
Greg Taylor is a freelance bassoonist and contrabassoonist living in Sydney. He makes regular appearances with the Opera Australia Orchestra, Sydney Symphony Orchestra, Canberra Symphony Orchestra and the Omega Ensemble. He completed a Master of Music at the Hochschule für Musik und Theater, Rostock, in northern Germany, and performed with the North German Philharmonic Orchestra up until his return to Australia in 2017. Besides musical performance and teaching Greg is a very passionate ecological manager, environmental educator, and politician.
Study: Bachelor of Music – University of Tasmania, Postgraduate Diploma of Music – University of Stavanger, Master of Musik – Hochschule für Musik und Theater Rostock
Solo: VIVALDI Concerto for Bassoon in a minor RV 497, FRANCAIX Divertissiment, VANHAL Concerto for Two Bassoons in F Major
Orchestras: Opera Australia Orchestra, Sydney Symphony Orchestra, Queensland Symphony Orchestra, Canberra Symphony Orchestra, Tasmanian Symphony Orchestra, Norddeutche Philharmonie Rostock
Ensembles: Omega Ensemble, Australia Ensemble, Mecklenburgische Bläserakademie, Sydney Camerata Chamber Ensemble
Mark is a graduate of the NSW Conservatorium of Music and is well established as one of Australia's leading saxophone and multi-woodwind specialists.
He has performed and recorded with a diverse range of international artists including Michael Bublé, Harry Connick Jr, Hugh Jackman, Kristin Chenoweth, Michael Ball, Liza Minnelli, Faith Prince, Lionel Richie, Sir Cliff Richard, Dame Cleo Lane, Dame Shirley Bassey, Olivia Newton-John, Anthony Warlow, Tim Minchin, Caroline O'Connor, James Morrison, Guy Sebastian, John Farnham, Marcia Hines, Jessica Mauboy, David Campbell and many more.
His many professional musical theatre credits include Phantom of The Opera, West Side Story, Aladdin, The Book Of Mormon, Chicago, The Boy From Oz, Matilda the Musical, Beautiful – The Carole King Musical, Billy Elliot, Frozen and An American in Paris.
In addition to performing with the Sydney, Melbourne and Queensland Symphony Orchestras and Opera Australia, Mark is a sought-after studio session musician and his playing can be heard on numerous albums, soundtracks, TV themes, jingles and concert specials.
Known for his musical diversity, engaging stage presence and blistering technical ability, Roy has been delighting audience's all over the world in one capacity or another since his teens. At home in both the highbrow classical world and the commercial theatre, rock and pop industry, his solo playing is regularly appreciated by millions of Melbourne theatregoers in shows from "Cinderella" to "Book of Mormon", "Evita" to "Kiss of the Spider Women". 
He has performed as a Guest Concertmaster with the Sydney, Melbourne and West Australian Symphony Orchestras, Singapore Symphony and Hong Kong Philharmonic not to mention various European orchestras – from Portugal, Spain & Ireland, to the UK, Norway, and Sweden.
Roy is also a busy orchestral conductor, recent highlights include with the RTE Concert Orchestra in Dublin and the Bulgarian National Radio Orchestra, Sofia. For a number of years he conducted Walt Disney's hit musical "The Lion King" in London's West End & for the Melbourne run in 2015.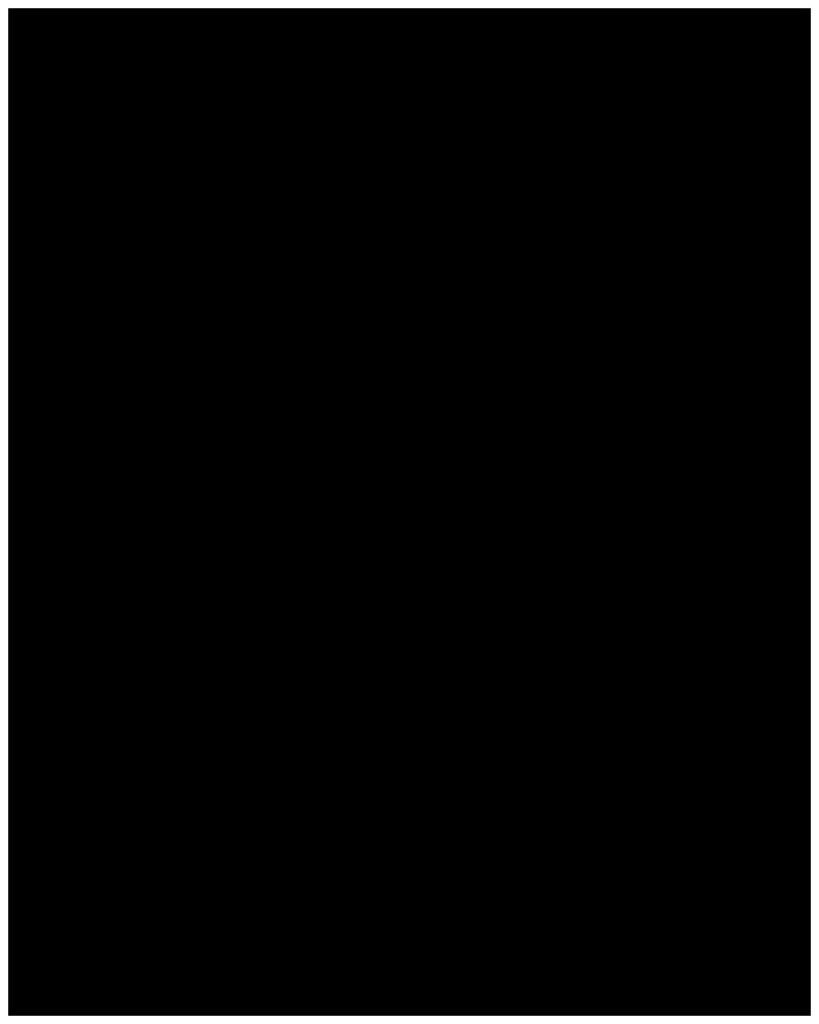 Stephanie has enjoyed an adventurous musical career travelling the world with her violin. From international concert halls to world music festivals, from theatre pits to wine bars of Paris. A graduate of the Sydney Conservatorium, Stephanie has been a sought after violinist on the Sydney music scene enjoying over 20 years of playing with the Opera Australia Orchestra, performing musical theatre shows, touring and recording with artists.